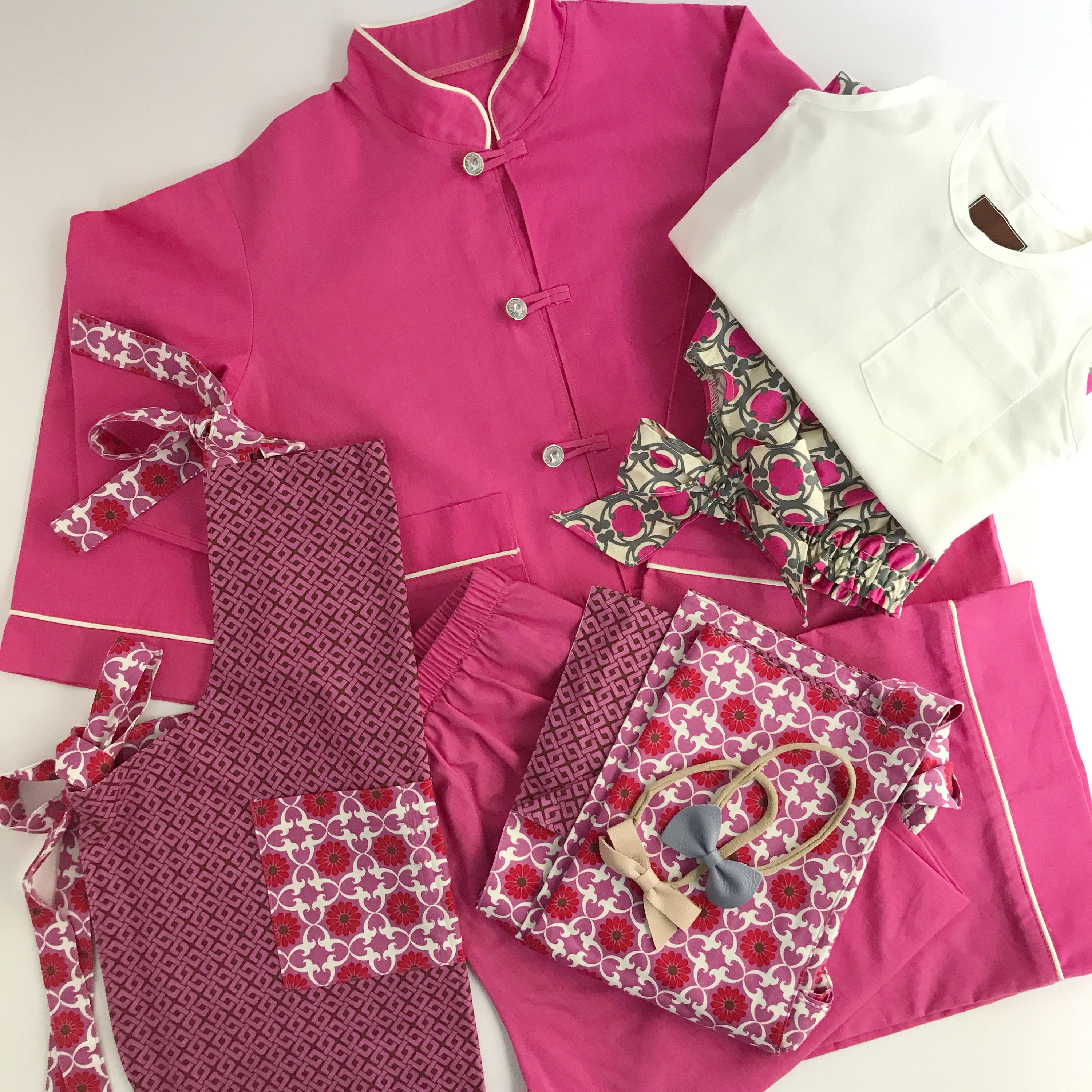 Does someone on your holiday gift list love pink? We've got you covered.  Featured here are our Limited Edition Pj's in organic cotton.  Each piece is hand sewn and all edges are serged for longevity and wear.  The piping and mandarin collar details are precious.  Also available in a more unisex color, pale lavender.
Stay tuned for our final Gift Guide and a special gift to our customers next week!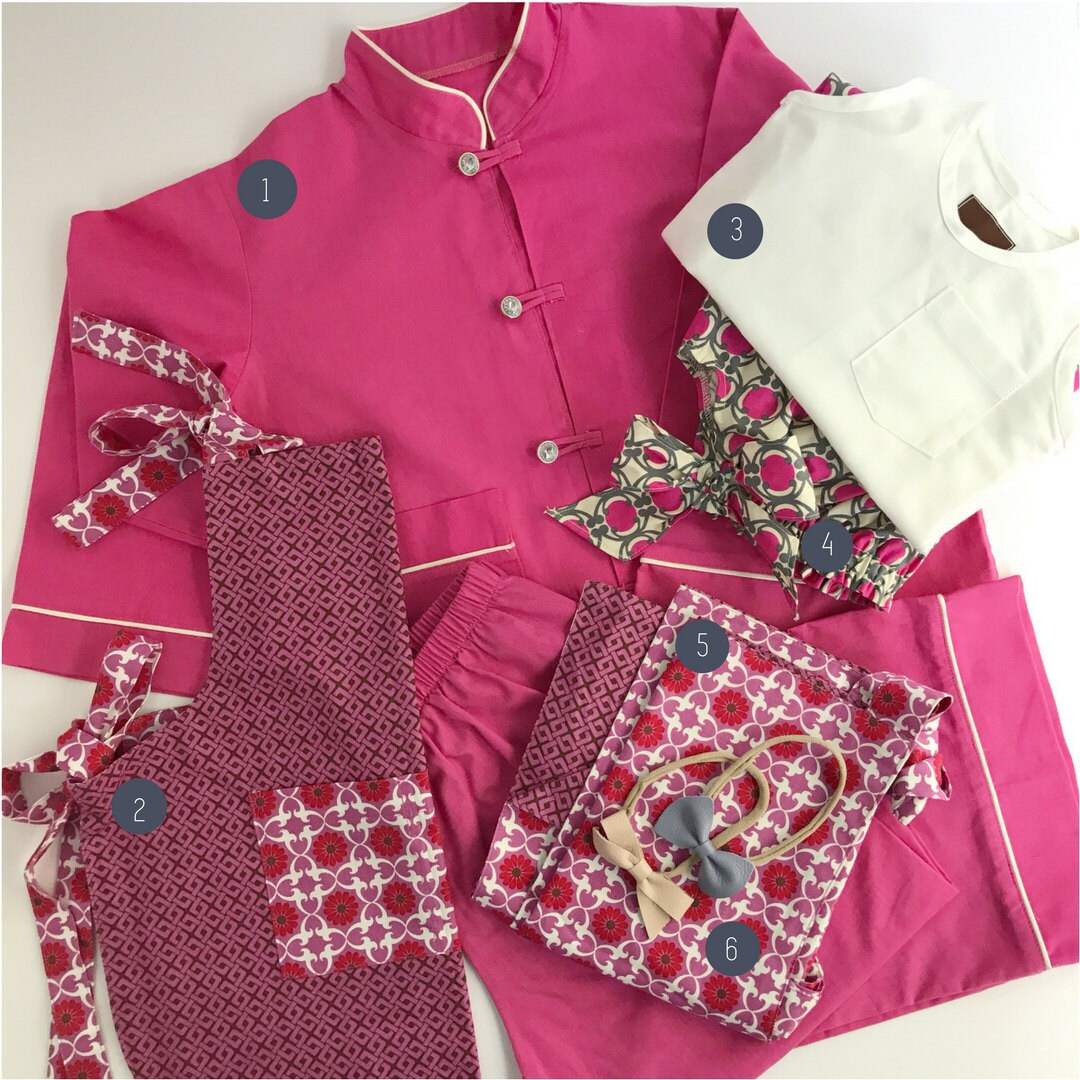 1 Pink PJ set, organic cotton $40 @amusemebaby (details on request)
2 Reversible Toddler Apron, organic cotton $40 @amusemebaby
3  Unisex Toddler Top, organic cotton, $35 @amusemebaby 
4 Bloomer Pant, available in several colors, organic cotton $30, @amusemebaby 
5 Adult Apron (reversible) $50  @amusemebaby
6 Hand crafted leather bow headbands from @notesandknots
Stay up to date with Amuse Me Shop.  
Follow us on instagram @amusemebaby