We are happy to stock these adorable matching mermaid charm bracelets by Nonoses, in the shop.
Available in two sizes for Mom and Baby, they also make wonderful gifts for sisters, girlfriends or just for yourself!
Each bracelet features beads inspired by the color of the seas in blue iridescent chinese crystal with jet lotus flowers.  Silver mermaid charm and ornate easy to open and close silver clasp.  The beads are handstrung on wire.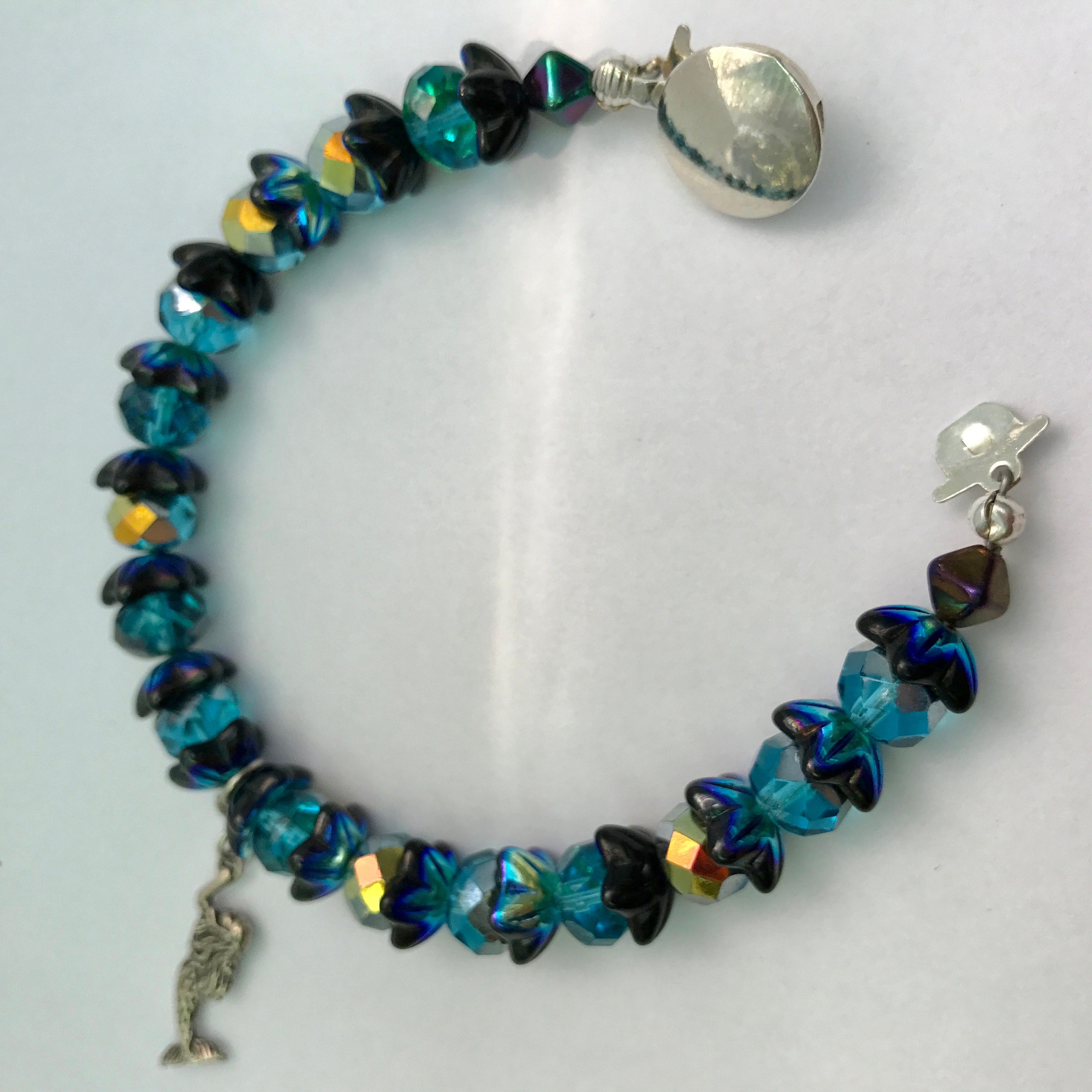 Click here to shop