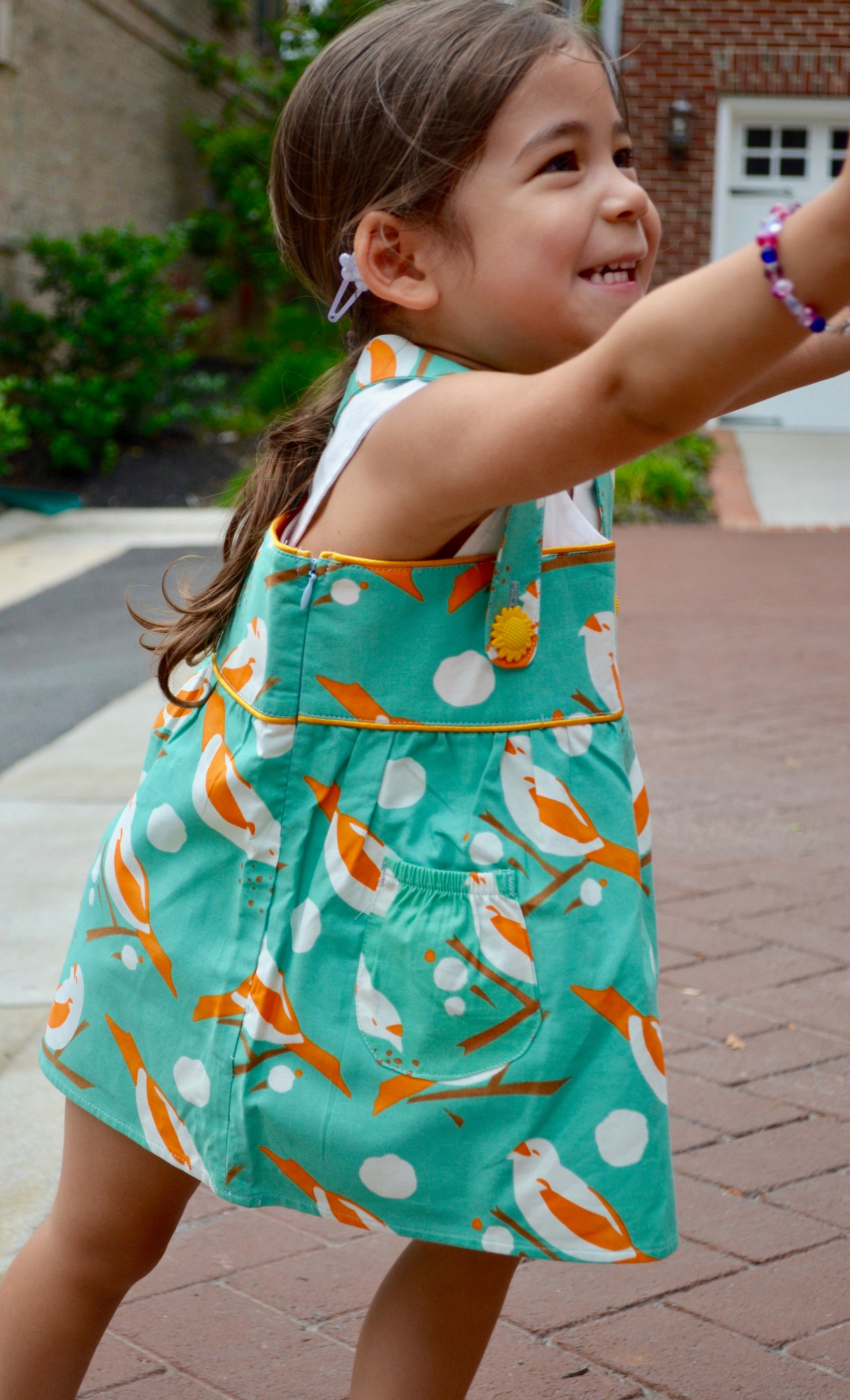 We are excited to welcome a new dress to the shop.  Our Jumper Dress for Baby and Child is our most recent addition to the Amuse Me Shop Collection.  
Available in two sizes it is perfect for summer heatwaves.  Pictured here layered over our switch top, it also looks great with our unisex tank in either white or blue.  Taller children may wear it as a top over our slouch pants.  With all of the pieces coordinating, it helps take the guess work out of getting dressed in the morning.  Your toddler may also pick out her oun outfit and still come out looking great!
As always our pieces are made in small batches when they are gone...they are gone!
Please see the lisiting details for the exact size measurements.